Welcome to JJ Badminton Club, Brooklyn
Our Club is focus to improve your badminton skills. All coaches are certified by USA Badminton Association. kids from 5 - 18 and adults from all ages are welcome. The sport of badminton is comprised of competitive singles or doubles matches played indoors on badminton courts. We use special badminton racquets and birdies (also called shuttlecocks). In America, outdoor or casual badminton is somewhat common, while the sport side is more often familiar with those from Asia or Europe. The equipment, location, and style of play is very different between the two.
Our club is located at FDR High School 5800 20th Avenue in Brooklyn, NY
Entrance is on 58th Street and 19 Avenue
Our club is open Friday night, from 7:00pm - 10:30pm
Please frequently check our
CLENDAR
for any latest information.
We have badminton equipment services, such as new rackets, shuttles, and grips If your racket needs restringing, we have an electric digital restringing machine up for the task.
Obviously, at our club we choose to play the relax, fun or competitive, sport style of badminton. So you might be interested in learning more. If you want to improve your badminton skills, you can take lessons from our USA badminton association certified coach. Please come by and play with us!
An easy introduction to useful information is available at the Wikipedia site. Also, a good website to explore is USA Badminton and its forums. Many of the top players in the U.S. use this site as a resource and place for discussion.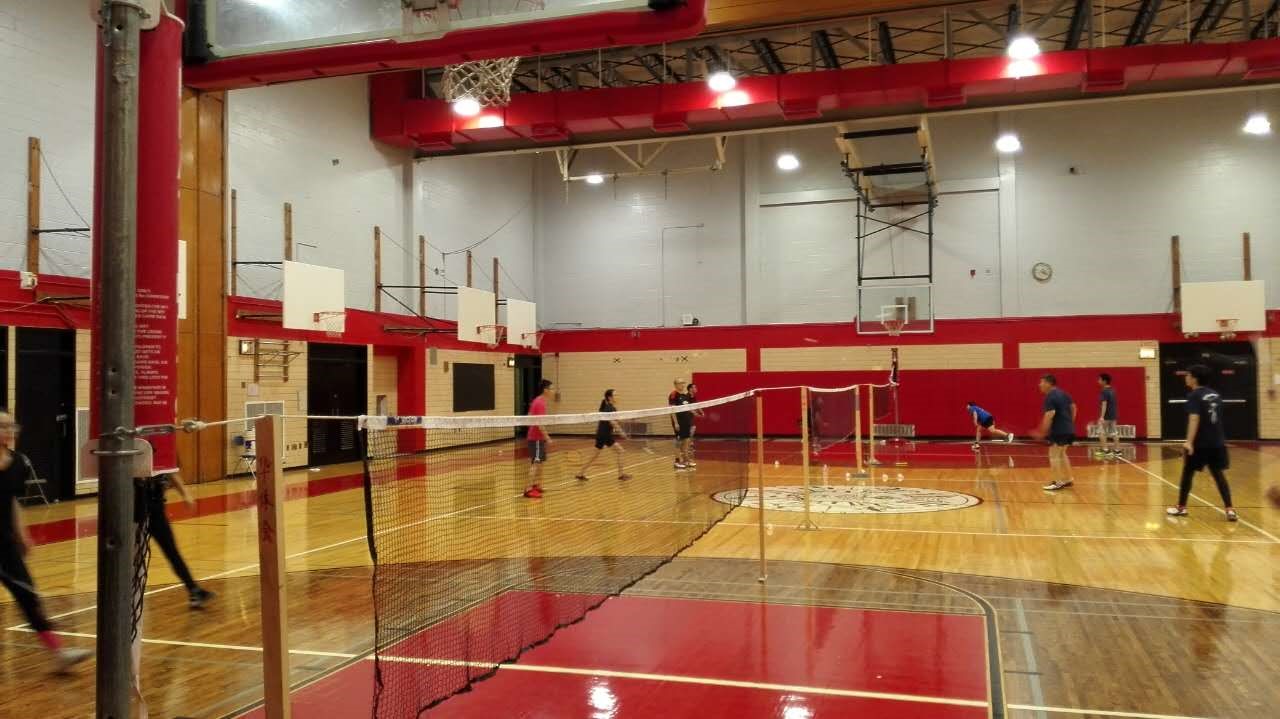 Our Gym with players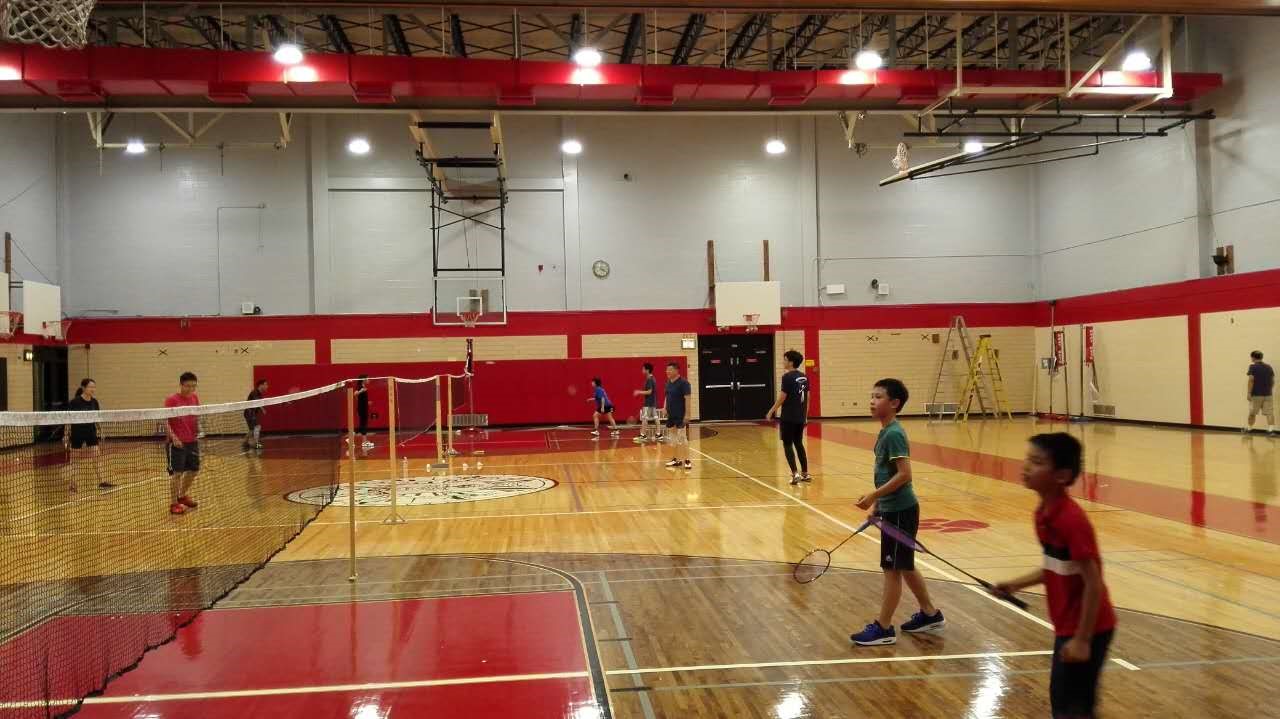 Our Gym with players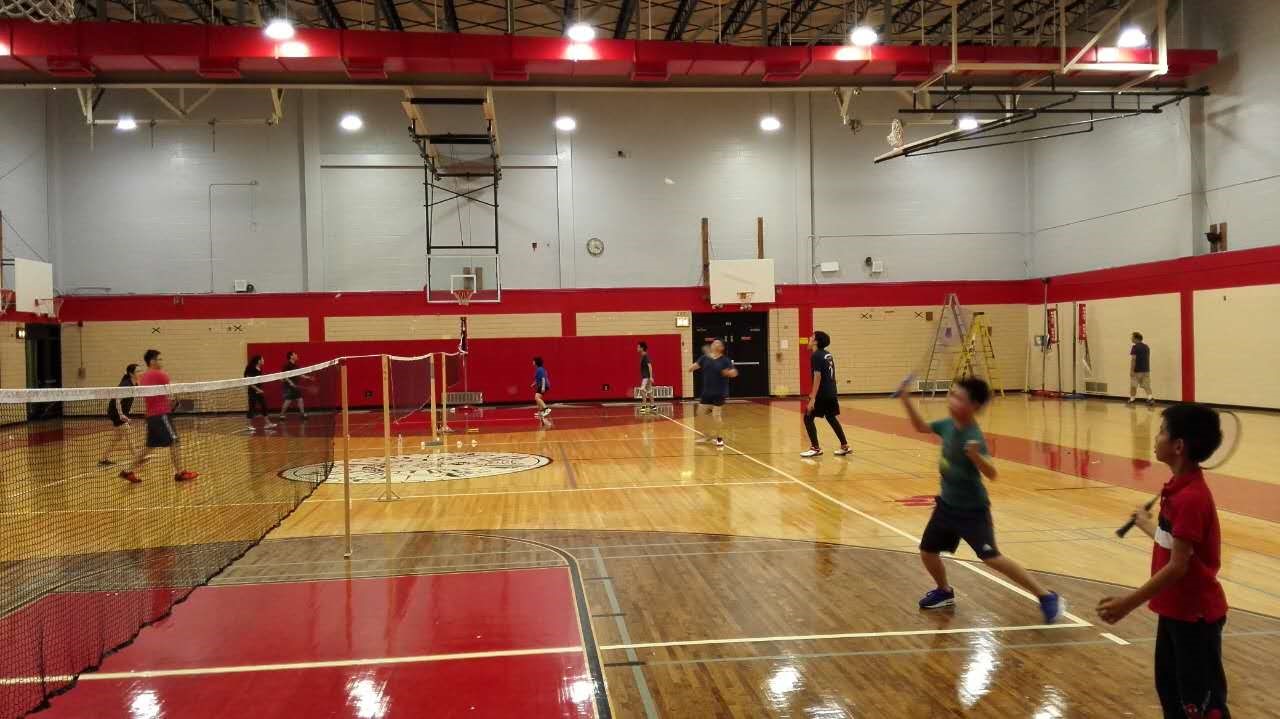 Our Gym with players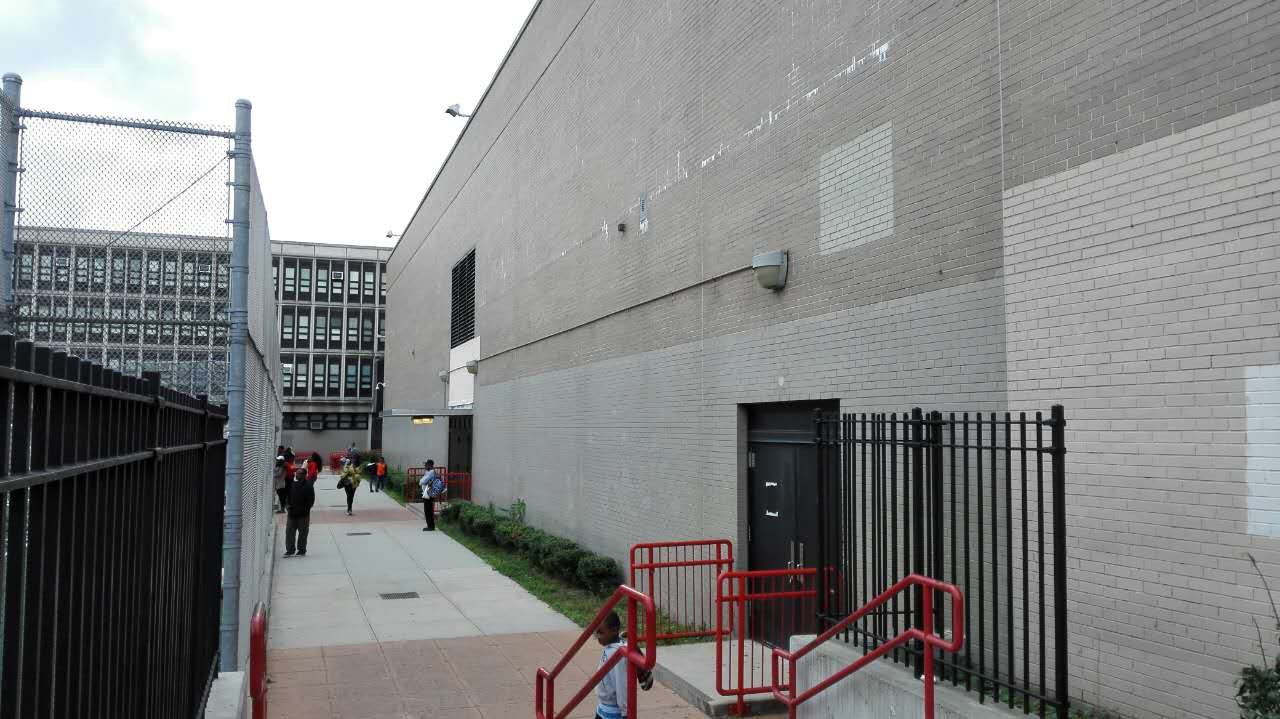 Our Club's entrance view
Our Club's external view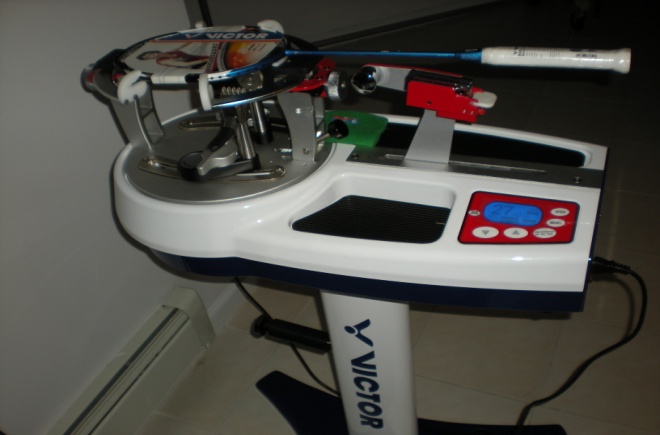 An electric digital restringing machine